! ............ Page Background Information ............. >

<! ............... Heading .....................>
Linn Creek Lodge No.152
Ancient, Free & Accepted Masons

Chartered October 12, 1869

26 Camden Ct.

Camdenton Missouri, 65020
<! ...................... Activities .............>

Lodge Activities



This Page updated on a daily basis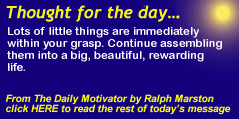 MO – CHIP
Sponsored by the Masons of Linn Creek Lodge No. 152, AF & AM
On Saturday, March 14, 2009, between 10: AM and 3: PM, local Masons (and Shriners) are presenting the MO-CHIP at Stonecrest Mall in Osage Beach, MO, during the Lake Regional Hospital's annual Children's Health Fair, and we need your help. Volunteers meet at Stonecrest Mall at 9:00 AM. MO-CHIP is made available free of charge as a public service by the Missouri Masonic Children's Foundation, through the Missouri Masonic Child Identification Protection Program. Here is how it works. An AMBER ALERT compatible compact disc (CD) is created, which contains three photographs, physical description & characteristics, name & nickname, and electronic fingerprints. A laminated ID card with photograph and physical description is made. A tooth print/bite impressions (upper and lower), with a DNA sample is sealed in an airtight bag, and everything is given to the parents, for each child. Tooth prints also capture a scent sample for sniffer dogs. Linn Creek Lodge No. 152, AF & AM, (the host) is requesting volunteers to assist in the following categories. We need laptop computer operators, active or former law-enforcement officials (for fingerprinting), registration workers (registration & enrollment), laminating station workers, and event supervisors, and relief workers to fill in at these stations. The Grand Lodge of Missouri furnishes all equipment, supplies and instruction. Lake Regional Hospital provides free coffee, snacks and lunch in a break room for all volunteers. Parents want to safeguard their children, and Missouri Masons are providing these important services through the MO-CHIP program. If you can help us help parents and kids, please volunteer now. Please contact
WM Kelly Luttrell (573) 346-2243
Bro. Gene Oitker at (573) 348-1389, or
GOitker@AOL.com.
On THE SQUARE Club
Founded October 12, 2006
Be on THE SQUARE.


A new club has been formed by persons interested in the preservation and betterment of the historic Masonic Temple erected in 1932, on THE SQUARE in Camdenton. The building is the home of Linn Creek Lodge No. 152, AF & AM. The sole mission of the On THE SQUARE Club is to raise funds, by raffles and similar activities, for care and improvement of the Masonic Temple. They invite all persons to join with them in this endeavor. Dues are $5.00 per year. Members who join the Club during the initial three months immediately following the founding may become a Charter Member of the On THE SQUARE Club by paying charter dues of $20.00 for the first year, then $5.00 there after. Charter Members receive a special membership card, and their name placed on a Roll of Charter Members permanently displayed in the environs of the building.


A person may become a Heritage Member by pledging (or paying) a minimum of $500.00 (or any greater amount). A Heritage Member is a sustaining member of the On THE SQUARE Club, who submits an Honor Pledge along with $100.00 (or more). The pledge is for annual equal installments, for five years. If the Honor Pledge and at least $100.00 are received during the initial three-month period, the sustaining member will receive a star behind their name on the Charter Members Roll and a special certificate. A pledge will always be accepted, but must be received during the initial period to be placed on the Honor Roll.


Please consider joining the On THE SQUARE Club. Those who wish to become a member and to assist with the needs of the building (the Masonic Temple) may contact any officer of the Club, and/or Gene Oitker at 573-348-1389 for more information and a pledge application.


Then you will be on THE SQUARE.
Brethren, Lebanon Chapter Order of DeMolay is doing well and staying very active. We have a great group of young men who have a passion for the organization and strive for all the knowledge contained within it. We still lack a few young men to gain our official charter. If you have or know of any young man between the ages of 12-21, we welcome them whole heartedly to join. If you have any questions, please feel free to e-mail me at fraternaldad@hotmail.com or call me at (417)588-1815. The Chapter meets on the 1st and 3rd Sundays at 2pm, after the meetings the chapter goes to Jim Morgan's to shoot Sporting Clays. The Chapter is also involved in Canoe Trips, Paintball, Sporting events, Video Games, Dances, and much more! If any Master Mason would like to become a Advisor for the chapter and participate on the Advisory Council, you may also contact me. Please brethren, these young men are the future of Freemasonry, help us grow so in the future, we may help Freemasonry grow!
Fraternally Yours,
Matt Marrone
Ritual Advisor-Lebanon Chapter
P.M. Conway Lodge No.528
© Copyright 2000. Linn Creek Lodge #152.; Grand Lodge of Missouri. All rights reserved.

Webmaster Roy Feltner
Hosting by WebRing.